ETIC offers business strategy consulting and, support services, as well as manufacturing business services to help maximize your business Value.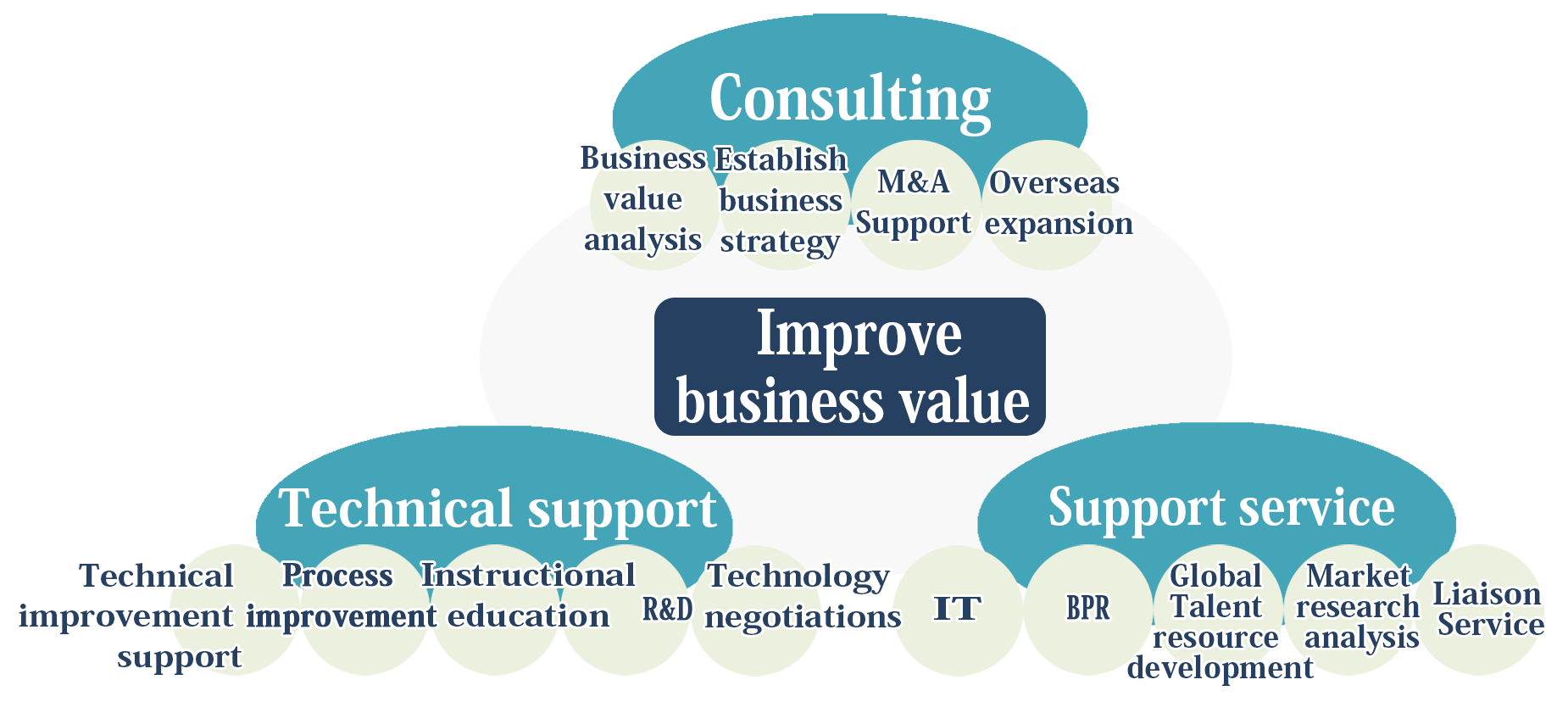 ◆
-Business Evaluation
We go beyond market research and analysis to evaluate business potential and technologies, giving you a comprehensive and clear picture of future prospects. Then we stay with you, providing ongoing support that includes strategic planning, goal identification, and the formulation of detailed action plans to implement those strategies and achieve those goals.
-M&A support
Our integrated business evaluation encompasses financial and technological analysis. We provide the professional skills that support business operations and increase value.
-Overseas Development support
Today, a global approach is necessary to maximize business value. This requires a lot of preparation, and ETIC offers the ideal integrated development support package, including legal support and accounting.
◆
-Technical Advancement support
Now that ISO compliance has become the standard practice, we are seeing scattered cases in which ISO compliance itself has become a main objective. This can lead to the management for exterior appearances only, leading to incomplete or inadequate development of the business itself. ETIC provides a complete support service, managing the internal development of your business to increase its value.
-Technology Trading support
ETIC offers cross-border technology license negotiating service.
BPR, ERP planning and implementation support
Production Process Renovation
Writing of market research reports (single- and multi-client)
-Full-line Technology Assistance for TIRES
Professional services offered byour tire technology specialists:

Plant management & quality control
Tire manufacturing consulting
Tire design consulting
Production process renovation & plant engineering
Education & training for staff and workers
Liaison service to automobile and related industries
Business strategy planning